Visi-Pump by Envirotek Systems, is our line of control panel and sewage pumping system. It's engineered to custom fit any application including grinder, effluent, treatment plant, sump and lift station pumps.
Advanced Technology!
Engineered Performance!
Long Life Span!
Adapts To Any Application!
10 Year Warranty*!
Engineered Performance
Each one of our Visi-Pump systems is put through rigorous testing in our shop before being installed in the field. This ensures the programming and functionality meets our standards of performance.
Hours Of Testing
Excess Load Prepared
Capacity Capable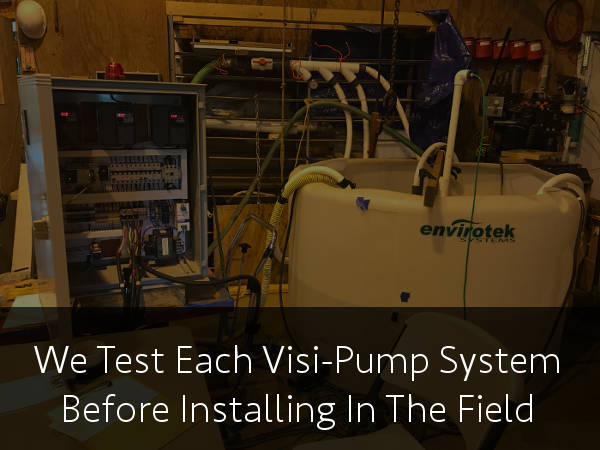 How Is Visi-Pump Different?
Visi-Pump is controlled and operated by our patent pending technology. Our Control Panels are digitally programmed to operate the pump based on the specific application. This technology fuels our pumps with endurance, durability and a lifetime of performance.
Touch Screen Adjustments
Wireless Technology
Multi-Programmable Cycles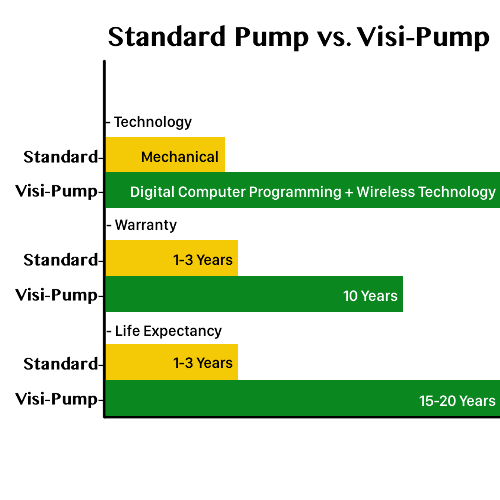 What Makes It Last?
Our advanced technology uses non-mechanical devices and controls. Through programmable logic, we can optimize the necessary performance when needed and reduce overloading the pump when it's not needed.
Additional Benefits
No Mechanical Failures
No Component Deterioration
Self Cleaning Operation
Why We Created Visi-Pump
It was created out of a need of necessity. Trying to find a reliable pump to perform up to our standards was exhausting. Many existing sewer pumps on the market are notorious for having their parts and components failing continuously. We couldn't find anything on the market that met or exceeded our grade of components or deliver our standards of performance. With that as our circumstance, Visi-Pump was born.
When you're ready to experience a pump that offers superior performance and reliability, choose Visi-Pump.
Call or Request Estimate!
*10 year warranty subject to system's existing design.