Is Pumping Your Tank What You Really Need?
Getting the septic tank pumped out is the go-to response most homeowners assume if they notice issues with their plumbing or septic system.
Here are some common signs that lead to this assumption…
Toilets backing up
Slow draining sinks & tubs
Sewage standing in yard
However, while pumping it out may offer a temporary benefit, it's usually not a permanent fix. More often than not, underlying issues within a septic system are the real reasons that cause these symptoms.
There are many instances when septic systems need repaired instead of pumping. Here are a few common culprits.
Lateral lines have roots causing backups
Broken sewage pipes
Incorrect elevations of lines and tank
Solids have escaped your tank and clogged the laterals
The most common of these is blockage within lateral lines.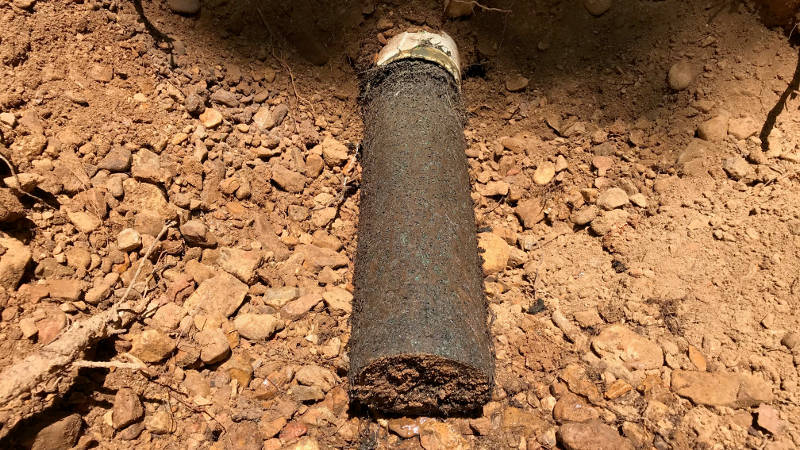 Why This Happens
There will generally be three different layers that develop inside your tank. A scum layer at the top, liquid with suspended solids in the middle and sludge at the bottom.
A naturally occurring bacteria will dissolve part of the solids in your tank. A properly functioning system will steadily accumulate enough solids to occasionally require pumping.
If your system isn't designed or installed correctly it can cause solids to enter your lateral lines and cause backup issues. This leads many homeowners to believe they need their tank emptied.
Want a permanent solution to fix your system's issues?
No More Digging To Find Your Septic Tank
If you're having trouble finding it, we offer septic tank locating services in Springfield, MO. Although there are times when using our backhoe or shovel may be required, we also have a non-invasive approach to locating it.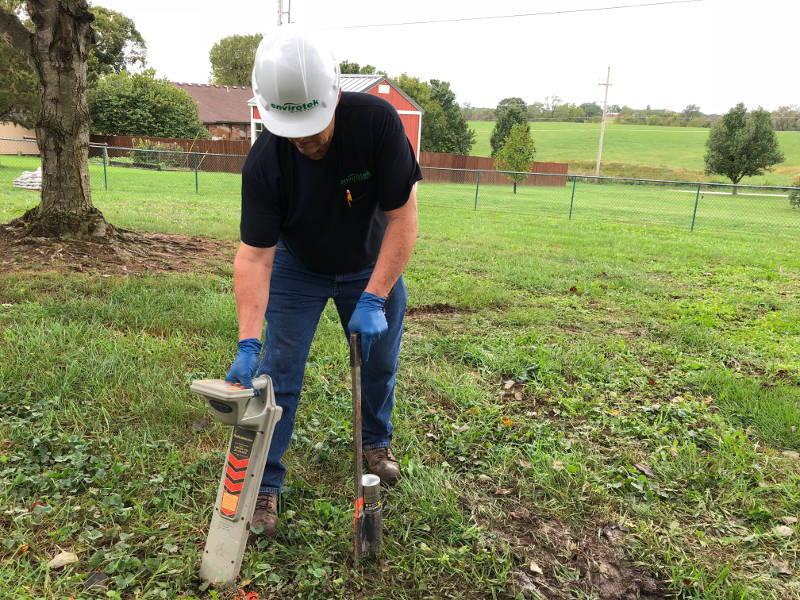 At Envirotek Systems, we have digital locating devices to save time, effort and expenses for finding your tank. This also helps prevent unnecessary disturbances to your landscape. (It doesn't tear up your yard as much)
Choose The Best Septic Tank Cleaning Service In Springfield
When it comes to deciding who's the best septic tank cleaning service in Springfield, we feel we offer more than the average pumpers.
More Beneficial Services We Offer
Installing access risers (manholes) on your tank for easier future maintenance and servicing, which eliminates future excavation requirements.
Correcting any entry and exit piping issues and installing components that prevent suspended solids from escaping your tank and entering your lateral lines.
Inspecting your lateral lines with our sewer camera to determine if anything is blocking them.
If you believe your tank needs to be pumped, contact us first to determine what other possible scenarios may be causing your issue. We can effectively diagnose and find a solution that addresses your real problem.
Trust in our services to keep your system in operation and functioning correctly.
Call or Request Estimate!