About Our Septic System Services
What We Offer
We offer septic system repair, installations, cleaning out tanks and assess systems. We also rehabilitate failing systems including lateral line repair, sewer jetting and rooter services for removing roots in sewage pipes.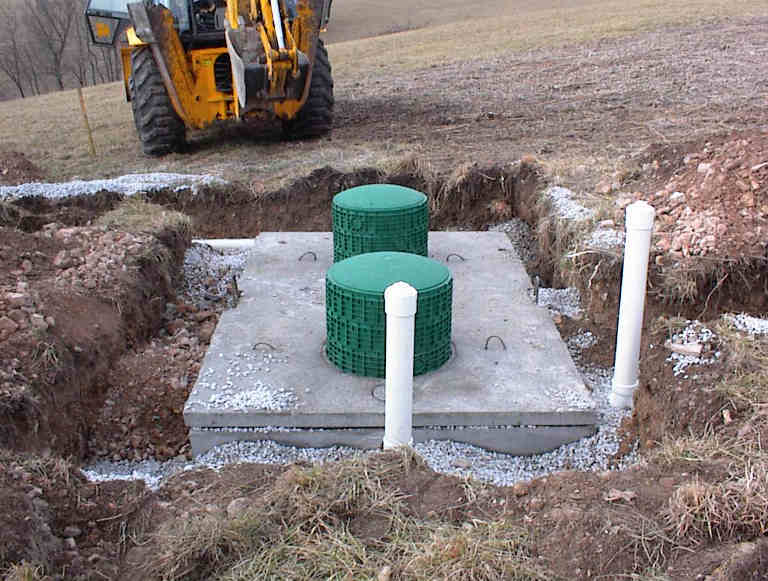 Our Service Area
Our service area includes all of the Ozarks including Branson, Hollister, Forsyth, Branson West, Reeds Spring, Galena, Cape Fair, Kimberling City, Lampe, Table Rock Lake, Shell Knob, Monett, Aurora, Nixa, Ozark and Springfield, MO.
Our Credentials
Envirotek Systems is a Missouri licensed OWTS (onsite wastewater treatment system) installer. Our credentials include being licensed as an Advanced OWTS Installer, License # 33649 and a licensed OWTS Inspector, License # 50750.
Systems We Install
Septic systems we install include conventional systems, drip systems, advanced treatment or aerobic treatment systems, recirculating sand filter systems, mound systems, cluster and decentralized community systems.
Curious about the type of septic system you might need? Learn more about the different types.
Licensed Septic System Installers for Stone, Taney & Barry County
We are licensed septic system installers in Stone, Taney and Barry County for conventional (standard) and advanced treatment septic systems. We are up to date on all codes and regulations that each county requires.
Stone, Taney and Barry County require that each installer be licensed with the state as well as meet their own regulations in addition to the state's regulations.
The following are a few of the state of Missouri's minimum standard septic system regulations.
Tank size based on number of bedrooms.
Septic tank from private well = 50 ft.
Septic tank from public well = 300 ft.
Lateral lines from private well = 100 ft.
Lateral lines from public well = 300 ft.
Septic tank from property line = 10 ft.
Lateral line from property line = 10 ft.
Want to learn more about septic system regulations in southwest Missouri? View the following links.
Stone County Septic Regulations
Signs That Your System Needs Repaired
When it comes to septic system repair in Branson, we provide the right solutions. Unfortunately, we find that most systems are in need of repair due to a lack of care and improper installation methods implemented during the original installation.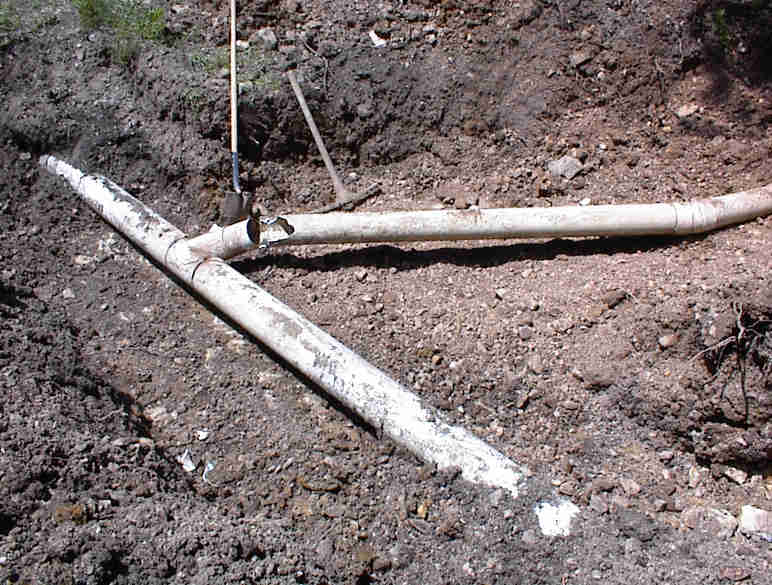 Here's a list of signs that your septic system might need repaired.
Slow drains


This can be an early warning sign that your lateral lines are either clogged or perhaps you've had a line break, which may have caused debris to enter your laterals.

Toilet is backing up


Most of our client's first thought is that they need their tank pumped. However, all too often if you find that your toilet is backing up, it's usually a result of something not functioning correctly within your system. Pumping the tank will generally only temporarily relieve your symptoms for a day or so depending on how much you're using your system. Learn more about the common misconceptions of tank pumping.

Sewage in your yard


If you find sewage or what seems to be water seeping up in your yard, it's generally a sign that your lateral lines are no longer accepting the effluent from the tank. A common cause of this is due to sludge or perhaps roots clogging your lines.

Significant greener sections of grass


If you've noticed that your yard has sections of grass that appear to be darker or a richer shade of green, then it's likely that you have a leaking or overloaded lateral line.
Choose Envirotek Systems As Your Septic System Company In Branson
When it comes to choosing the best septic system company in Branson, we want you to think of us first. We pride ourselves on the quality of our work and longevity of the systems we install.
You'll find our knowledge and experience exceptional in comparison to other registered installers. We have many years of field experience with tried-and-true tested methods of installation.
After several calls when my septic system failed I was able to locate Jon. His timely response and professionalism was a breath of fresh air. Once the job was started Jon and Rob stayed on site working 10/12 hours per day and even through Sunday to replace and correct the failed system. Their attention to detail and explanation of the work being performed earns them a FIVE STAR rating. They come with the highest recommendation, thanks for your dedication to quality and excellence.

– Ron B.
Thanks to Jon and his crew for an outstanding septic field and pumping service. We are centered in a small community and Jon eliminated all odors and installed approximately 600 feet of lateral system. Thanks Jon for a job well done!!

– Charlie G.
We are committed to providing superb workmanship and setting higher standards of quality in our industry.
Call or Request Estimate!