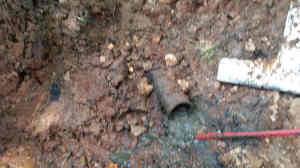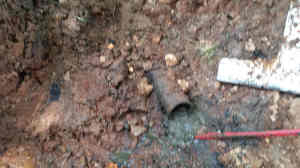 At Envirotek Systems we provide drain cleaning and sewer jetting services in Springfield, MO. Our services are effective solutions for clearing clogged lateral lines, drainage lines and plumbing for septic systems.
Having rotor rooter equipment is worth nothing if you don't understand the functionality of septic systems and the components that make them work. At Envirotek Systems we consider it our obligation as professionals in our trade to properly diagnose and recommend only the most logical solutions for clogged drains pertaining to septic systems.
Call or Request Estimate!
For drain and lateral lines that need repair or maintenance visit Lateral Line Repair for Septic System in Springfield, MO.
Drain Cleaning for Septic Systems
One additional service we offer is drain cleaning for septic systems in Springfield, MO. However, just unclogging a drain may not be a long term solution. If your drain is clogged, then where is the clog? Is it under your concrete floor? Is it before or possibly after the septic tank? Is it in the tank?
These are all questions that must be answered to provide an effective solution. Once the clog is located and removed, then what? Then it is time to determine what caused the clog. Was it a broken pipe? Was it a washrag or towel? Was it roots? Was it a kid's toy?
At Envirotek Systems we have the expertise to not only unclog and clean your drain lines, but we often can prevent repetitive recurrences. Using high tech equipment along with our innovative proprietary methods we can help keep your lines clear.
Choose Envirotek Systems for professional drain cleaning and sewer jetting in Springfield.