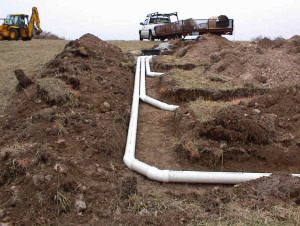 Envirotek Systems provides plumbing services in Springfield, Nixa, Ozark, Branson and Kimberling City, MO. Our plumbers are on call for water line repair, sump pumps, sewer and lateral lines. We install and repair water meters, mains and community water systems. We can perform just about any service you would need from a plumbing contractor. Our experience and knowledge in the industry along with our dedication to quality workmanship is what sets us apart.
Call or Request Estimate!
24 Hour Emergency Plumber
Whether it's a broken pipe or you're needing a leak detection service in Branson, we can provide emergency plumbing services 24 / 7. It's never a good time when an emergency arrives unannounced. At Envirotek we understand this. Our Plumbers are always on call to provide immediate service when the moment arises. We keep an inventory of necessary components to resolve your issue. If your sump pump is malfunctioning, a water line breaks or sewage is rising up in your back yard, we can help.